Services
Brochure
Would you like detailed information about our service?
Here you will find our current brochure.
Independent Distribution
As an independent distributor of active and passive components, we are not dependent to the worldwide quota system of the respective manufacturers and can either access storage capacities or competitive prices in the global semiconductor market via our global purchasing network and pass on possible price advantages to our customers.
Our strengths in OEM procurement:
Active: 
TEXAS INSTRUMENTS, ALTERA, ANALOG DEVICES, ATMEL, FREESCALE, ISSI, LATTICE, LINEAR TECHNOLOGY, MAXIM, MICROCHIP, MICRON, NXP, STM, RENESAS, WINBOND, XILINX, TOSHIBA, SAMSUNG u.v.m.

Passive:
VISHAY, NXP, STM, RUBYCON, ONS, TAIWAN SEMICONDUCTOR u.v.m.

Electric Mechanics:

PANASONIC,TYCO ELECTRONICS, TRACOPOWER, RECOM, JAE, JST, MOLEX, HIROSE u.v.m.
Optimized Supply Chain Structure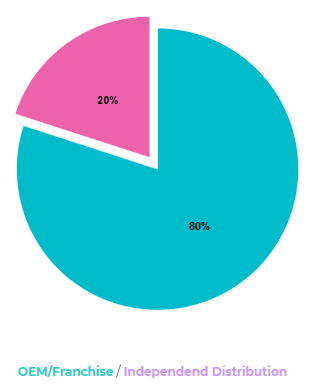 Line Card Favourites